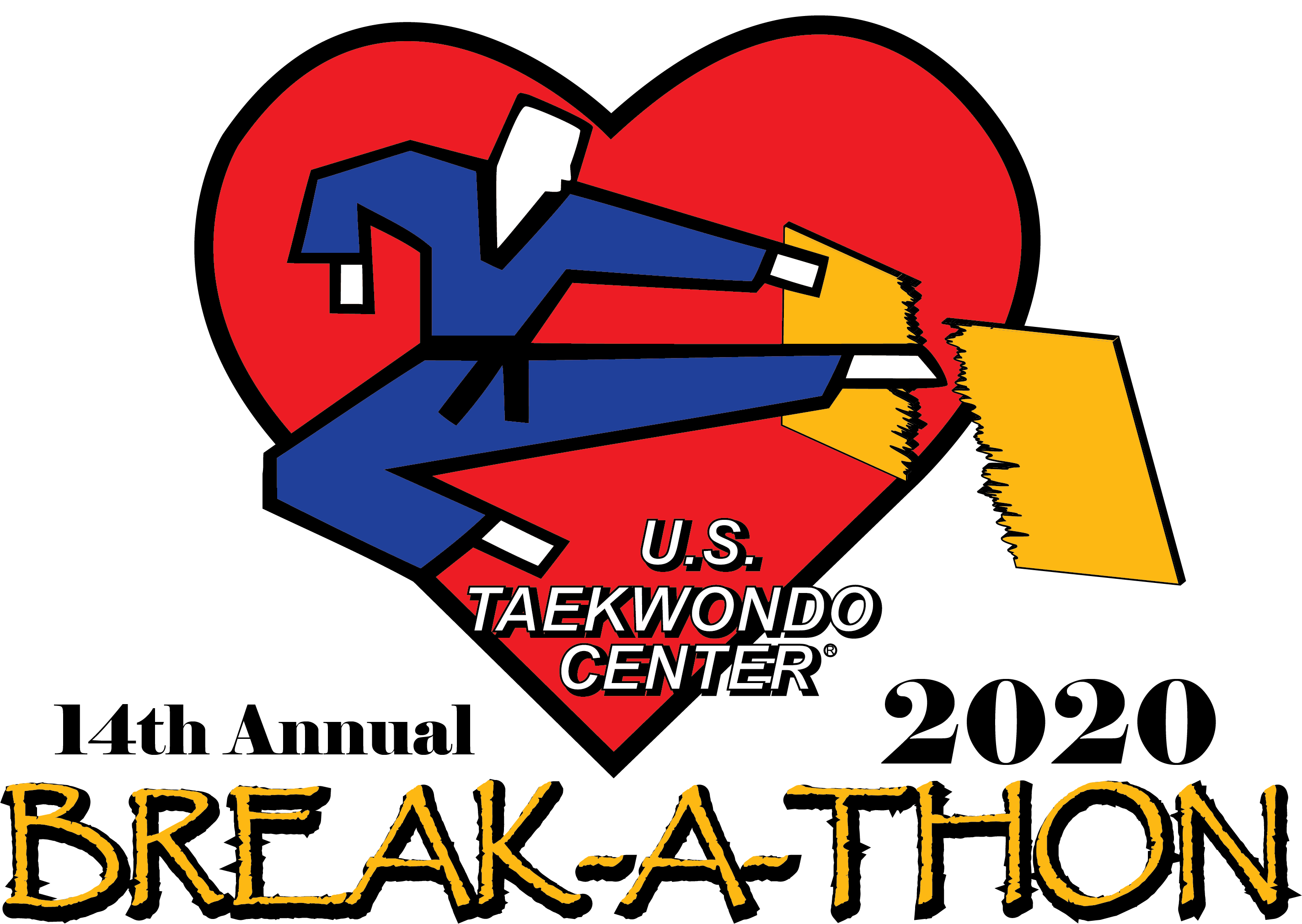 Welcome to the U.S. Taekwondo Center online donation page!
Since 1986, U.S. Taekwondo Center has been providing the highest quality martial arts instruction in a friendly, professional, and safe environment. An important part of our mission statement is giving back to our community. Over the last 13 years, U.S. Taekwondo Center has donated over $350,000 to local non-profits. Beginning in 2017, U.S. Taekwondo Center has made a 5-year, $250,000 commitment to Children's Hospital Colorado Foundation, an organization dedicated to bringing the very best care to Colorado Springs children and their families!
In 2020, our goal is to raise $40,000 during the 14th Annual Break-a-thon on Saturday March 7, 2020 at the City Auditorium. For full details and the schedule of events, click here.
DONORS Only:
After clicking the link below, search for the student you are donating on behalf of and complete your online donation form.
STUDENTS Raising Money:
Create an account (each participant must create their own page; no family pages. Each participant needs their own unique user name and password. Families may use the same email address for each participant created.) Click your team's name below to join and start collecting donations online.
Create an account (each student must create their own page; no family pages)
Set your fundraising goal
Share your link via email, social media, and more!
Don't forget to register at your location's front desk for your donation packet.
Only students who register online by 11:59 PM on Thursday February 27, 2020 will be guaranteed a FREE Break-a-thon T-shirt. Pick up your fundraising packet at your location.
Please turn in your donation envelopes on Saturday March 7th at the City Auditorium by 10:30 AM. ALL students - whether you only raised donations online or also cash and check, you will need to check in at the event.
CORPORATE SPONSORS: Please click here to make your sponsorship payment.
Interested in becoming a corporate sponsor? Please click here for more details. For more information about the U.S. Taekwondo Center, Programs, and the Break-a-thon please visit our website at www.familyblackbelt.com.
Thank you for your support!
VOLUNTEERS Needed: This event would not be possible if it were not for the help of our students and families volunteering for key positions during this event! If you are interested in volunteering please click here.
Donate:
Find a Participant or Team: